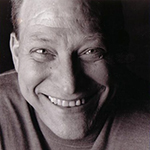 Dr. Barry Jay Chole
Leadership Mentor (and Alicia's Husband)
"To me, Alicia is the complete package. Who I see day in and day out is the same person that appears in public—a true follower of Jesus."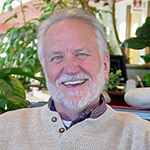 Dr. David J. Niquette
Senior Pastor, Christ Church, Fort Collins, CO
"Alicia is a remarkably gifted author and speaker who communicated the truth of God's Word with a most delightful and profound skill."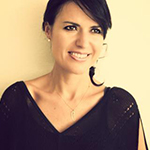 Dianne Wilson
Author and Director of Imagine Conference, Newport Church, CA
"During Alicia's speaking sessions, we sat and listened with awe and wonder at the eloquence and beauty of her words. We could have listened to Alicia speak for hours! She communicates the truth of God's word with warmth, intelligence and grace."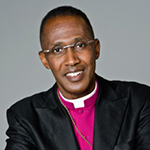 Bishop Dr. Claude Alexander
Author and Senior Pastor of The Park, Charlotte, NC
"Within the working of God, there are lives that God develops to entrust revelation that is so powerful that it can literally change the course, not just of an individual, but of a people, and set in motion a movement based upon a transformed understanding. God has developed such an individual in the person of Alicia Chole and has entrusted her with a gift rare and precious in its nature."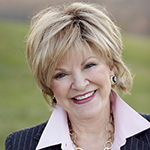 Kay Arthur
Author and Founder of Precept Ministry International
"I shared the platform with Alicia, heard her speak and realized how much she loved the Lord and His Word…I was taken by this dear woman."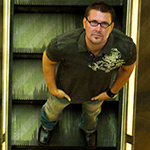 Mark Batterson
Author and Senior Pastor of National Community Church, DC
"Alicia Chole has a unique way of framing truth. Her heartfelt and thoughtful words penetrate the soul and make you feel and think in new ways."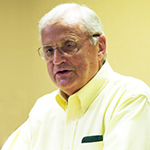 Pete Hammond
Intervarsity (d. 2009)
"Alicia has the mind of a theologian and the voice of an angel. She's a dangerously gifted communicator."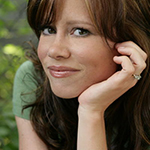 Sara Groves
Recording Artist
"Alicia has a tremendous passion to communicate the wholeness of God's purpose for broken people in broken communities, and shine a light on that path to wholeness and peace."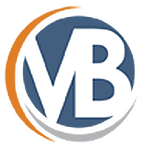 John Bell
CBMC, Fort Collins, CO
"For the first time in over 35 years of ministry, our CBMC asked a woman to be our speaker. Alicia is an extremely intelligent and gifted communicator. I unreservedly recommend her to you."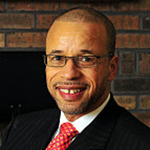 Dr. Frank Anthony Thomas
Author, Pastor, Scholar
"Alicia Chole is a dynamic spiritual guide and sage for the 21st century seeker of God."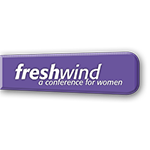 Lori Patrick
Freshwind, Edmonton, Canada
"I love Alicia's heart for the Lord, and the intimacy she shares with Jesus is evident on the stage, as well as across the table in a coffee shop. She is able to inspire & mentor on a large scale, as well as one on one."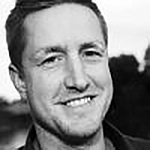 Rusty St. Cyr
Associate Pastor of Spiritual Life, George Fox University
"Alicia was the epitome of a rare combination of  both excellence in vocational craft(s) and communication skills as well as humility and approach-ability among our students."

Kerri Weems
Speaker, Founding Director of Celebration Sisterhood and Shine
"My first introduction to Alicia Britt-Chole was reading her book, Anonymous, after a recommendation from a friend. The book had a tremendous impact on me and I knew I wanted her to speak in the lives of women at our church. Alicia has a unique ability to lead people into a greater place of intimacy with Jesus and to encourage them to become spiritually in tune with Him so they can live and minister from a place of overflow instead of striving."

Scotty Gibbons
Speaker, author, National Youth Ministries Strategist
"A true communicator of the heart of God, Alicia is an eloquent speaker who exudes thoughtfulness, intentionality, and candid insight for the raw realities of life. Having her speak at our District Youth Director Conference was such a wonderful experience."

Rob & Becca Ketterling
River Valley Church
"In an era of success, strategies and busyness, Alicia ministered what's really important, to slow down and focus on Jesus. Her delivery was flawless and so genuine. The ladies at Chick Night LOVED her and went away inspired, changed and deeper in love with Jesus!"

Constance Rhodes
Founder and CEO, FINDINGbalance
"Alicia, what a gift you are! Your unique combination of gentleness, humility, authority and affirmation blessed our team and attendees not only during your presentation, but in your offstage interactions as well. I am personally grateful for how God used you to help make this year's conference our best one yet."

Dr. John Hollar
Executive Director, Christ For The Nations
"Alicia' ministry has been an empowering force to many of our 1200 students here at Christ For The Nations Institute. We look forward to having her come back and share her precious gift of Intimacy and Love with the Father. She carries a mantle for breakthrough to those bound by chains of despair, hurt and hopelessness. She is a living testimony of God' faithfulness."

Carlos Tellez
Dean of the Chapel and Global Initiatives, Grace College
"We had the privilege of having Alicia share for two days in chapel, as well as a couple of different seminars with students and staff. Alicia has the ability to connect with a variety of people, always challenging the mind and inspiring the heart. Her journey from atheism to Christ and her willingness to face difficult questions, give her immense credibility among Millennial students. Yet, she always encourages her listeners to go beyond inquisitiveness toward intimacy with Christ."

Danny Best
Liberty Church NYC, Upper West Side Community Pastors
"Dr. Chole's presentation was mesmerizing. Her warm nature, absolutely anchored faith, and deeply poetic wisdom cut to the core of places that often go unattended and unnoticed. Having her speak was all at once encouraging, emotional, gently convicting, and most of all, divinely appointed. Her careful words drip with the grace of someone who has spent time with the Father."

Kristen Tarsiuk
Liberty Church NYC, Brooklyn Community Pastor
"The time we spent with Dr. Chole was priceless. The insight and wisdom she shared with our team was refreshing and challenging. She does more than equip leaders--she changes their perspective and redirects them to the true source of life. She is a voice that all emerging leaders should hear from."
Ashley Abercrombie
Liberty Church NYC, Downtown Pastor and Liberty City Director
"Dr. Chole is a woman who has clearly been with Jesus and the reservoir she draws upon is vast and rich. Within moments she called us to a more holy place, beneath the surface, where we can be with God and with each other."
Dr. William H. Curtis
Senior Pastor, Mount Ararat Baptist Church, Pittsburg, PA
"Dr. Alicia Britt Chole has reawakened in me a passionate pursuit to stoke the flames of my love relationship with Jesus. She has the integrity to wed the meaning of "ancient text" with courageously surrendered contemplation of the most simple of questions, "So what does this mean now?" She is Spiritual seer and Contemplative coach!"